Whether you work with clients in need of substance abuse or pain management treatment, we provide tools that will improve outcomes and workflows, making it possible to assess more clients each day without additional effort.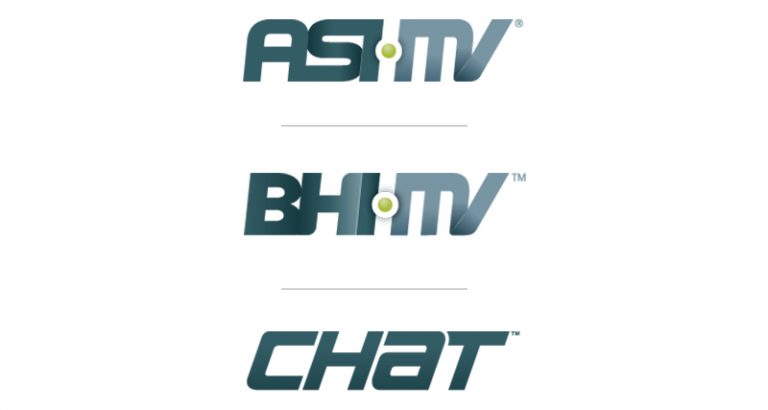 About our Assessment Tools Suite
Evidence-based online assessments for behavioral health treatment planning.
Developed, tested, and validated with funding from the National Institute on Drug Abuse (NIDA).
Comprised of three different tools, the ASI-MV Connect system allows providers to choose the assessment that best fits each client.
Behavioral Health Suite of Assessment Tools
Behavioral Health Suite of Assessment Tools
ASI-MV
BHI-MV
CHAT
Evidence-based, valid and reliable assessment



Appropriate for adolescents ages 13 – 18



Appropriate for adults ages 18 +



Client self-administered with audio



Ability to assign to client for completion remotely



Key domains include (Medical, Employment, Alcohol/Drug, Legal, Family, Psychological)



Additionally assesses Eating Disorders, Trauma, Self-Harm, Violence, Tobacco and Gambling






Surveys strengths, needs, abilities, and preferences



Immediate access to auto-generated Narrative Report with clinical observations



Immediate access to auto-generated clinical reports to assist with treatment planning



Immediate access to analytics for monitoring population trends and characteristics



Ability to measure outcomes or change over time



Potential to integrate with EHR/EMR



Gain access to the full ASI-MV Connect Suite with your unlimited annual subscription
 Contact us now to get started at $10 or less per assessment
with a subscription package of 25 or more assessments

Improve workflow and manage clients more efficiently
Assign client self-led, and audio-assisted assessments to be completed on-site or remotely.
Collect information which identifies potential problems across multiple areas of a client's life, which are known to be associated with substance abuse issues.
Leave the work of scoring the assessment to our validated and automated system, while you focus on treatment planning; ultimately leading to improved patient outcomes.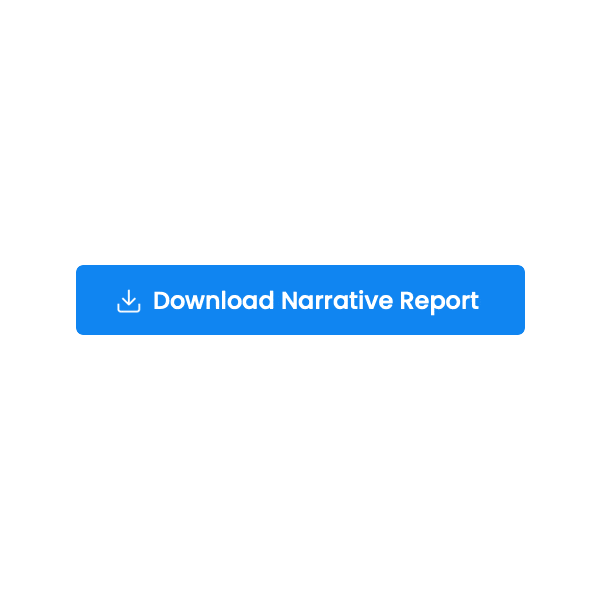 Immediate access to scores and reports
Gain immediate access to automated assessment scores and client summary reports, including auto-calculated severity ratings and composite scores in seven life domains: medical, employment, alcohol, drug, legal, family/social, and psychological.
Easily add your own clinical impressions and findings to the client Narrative Report and utilize additional worksheets to assist in your treatment planning, client placement, referrals, and outcome measurement.

Simple account management
Easily manage account access for an unlimited number of users and locations within your organization. Rely on ASI-MV Connect to provide thorough client evaluation and documentation, as well as to standardize the assessment process within your organization.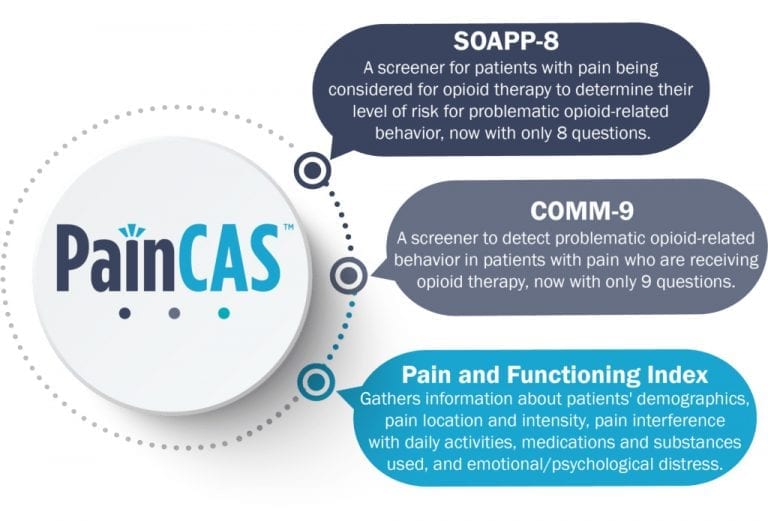 Pain Management and Opioid Therapy Assessment Tool
Featuring the Pain and Functioning Index, electronic SOAPP-8, and COMM-9
Brief questionnaires used to continually assess benefits and risks associated with opioid therapy in chronic pain patients
Developed, tested, and validated with funding from the National Institute on Drug Abuse (NIDA)
Pain and Functioning Index: utilize a common language between you and your patients to set realistic expectations and use scales to monitor progress
Screener and Opioid Assessment for Patients with Pain (SOAPP- 8): Determine risk of problematic opioid behavior before starting therapy
Current Opioid Misuse Measure (COMM-9): Determine risk of problematic opioid behavior before starting therapy
Gain access to the full PainCAS Suite and other assessment tools
Visit the ePROVIDETM homepage and click the Free Registration button to get started

Improve treatment outcomes
Improve treatment outcomes with standardized and comprehensive initial and follow-up questionnaires capturing the patient's pain condition, treatment history, and changes over time.
Results from these tools provide clinically relevant information to guide treatment planning, including classification of risk for aberrant opioid-related behavior. Providing resources necessary for informing treatment decisions.

Improve your in-clinic workflows
Improve workflow with online, client self-led intake or follow-up assessments taken prior to appointments.
Obtain immediate access to graphical summary reports; one highlighting key clinical concerns for the provider and the other tailored for the client's information and engagement.
Looking for other assessment tools? The following are also available:
The original Current Opioid Misuse Measure (COMM)
Screener and Opioid Assessment for Patients with Pain – Revised Version (SOAPP-R)
Screener and Opioid Assessment for Patients with Pain – 12 Item (SOAPP-12)
Infertility Self-Efficacy Scale (ISE)
Opioid Side Effects Scale (OSES)
Post-operative Recovery Index (PoRI)
Addiction Severity Assessment Tool (ASAT)