Work demands are an integral aspect of any workplace where many stakeholders must work together to achieve organizational goals. In certain situations, employees may experience increasing work-related stress to achieve these goals.
Generally, the key goal of work pressure is to increase proactive work behaviour. Proactive work behavior is when employees react to new problems in ways that are flexible, active and innovative.
If work pressure is periodic, there are periods where employees are less proactive than average. A recent study found that in the long term, work demands like time pressure actually result in less proactive work behavior. They suggested that over time, this kind of pressure encourages employees to "recharge their batteries". As a result, in times when there is minimal time pressure then there is less proactive work behavior than previous levels.
If work pressure is constant, employee stress can accumulate quickly and contribute to a mental health hazard or injury. Over time, excessive work demands reduce an employee's ability to cope. Employees who burnout have often accumulated this kind of work-related stress from ongoing or excessive work demands.
SafeWork Australia has released a work demands tip sheet that outlines ways to prevent, eliminate or minimize the effect of work demands on employee stress and wellbeing. It outlines different work demands such as a demanding workload, under-qualified workers and demanding hours of work.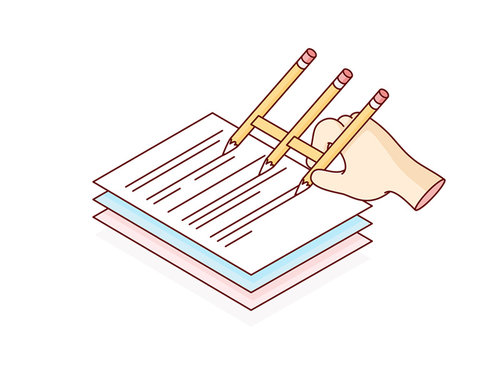 Image: Burnt Toast
DEMANDING WORKLOAD
Shifting how your workplace makes and talks about deadlines is a great start to improving the mental health of your employees. Where possible, ask employees for their input on the timing and pace of their work and let them set their own deadlines.
When this is not possible, it is important to be open in your communication about why there is a tight deadline and ensure they have adequate resources to complete it on time.
UNDER-QUALIFIED WORKERS
To assess the qualifications of a new employee, a mentally healthy induction should be conducted. It has been found that 60% of companies report that they do not set short-term goals for new hires. A mentally healthy induction includes setting achievable short-term goals with a new employee, to give them an early insight into the requirements of their role. This encourages the employee to ask for help and feedback during a learning period. As a result, the manager can discuss any training or adjustments early on and prevent excessive stress or unwanted turnover.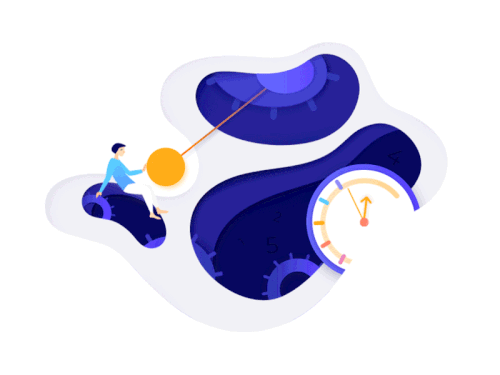 Image: Outcrowd
DEMANDING HOURS OF WORK
For a mentally healthy and safe workplace, regular and predictable working hours are a must. Although sometimes it will be necessary for employees to take overtime or shift work, there should be emphasis on the importance of self-care and adequate sleep. Mangers should educate employees on the early signs of stress and fatigue, as well as monitor and support employees who they think may be struggling.
It is vital that during demanding hours of work, employees may take regular breaks at times that are flexible to their needs. As a manager, you should never encourage an employee to work long hours, take work home or work through a break. Employers should focus more on encouraging employees to strive for work-life balance and take allotted annual leave, as this will improve quality of life as well as productivity and engagement long-term.
REGULAR CHECK INS
The most important factor in mentally healthy work demands is regular check-ins. In most workplaces, managers are tasked the role of checking in with employees. However, this check in is generally focused on task completion rather than the emotional coping of an employee.
Uprise Health is an Employee Assistance Program that automates checking in with your employees in a more discrete and accessible way. Wellbeing Check-ups are quick online surveys that are taken monthly, and should be used in conjunction with manager check-ins. They allow a more holistic understanding of employee stress, risk and identify specific workplace stressors.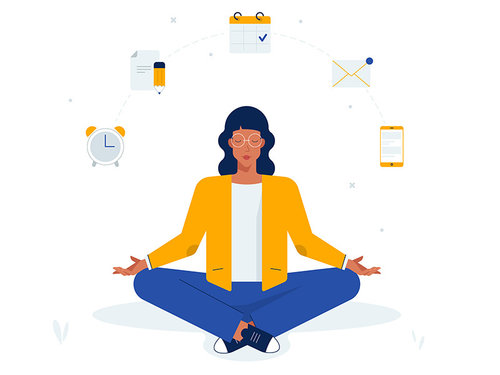 Image: Julia
PROACTIVE EMPLOYEE ASSISTANCE PROGRAM
In workplaces where work demands are inevitable, a proactive employee assistance program can be useful in preparing employees for stress. If employees have the skills to deal with stressors, as well as easy access to a support coach, they are less likely to burnout and more likely to get help when they need it.
Uprise Health offers employees training in research-based programs that teach skills to improve resilience and stress management. As a result of using the program, high and moderate risk groups for stress, mental health conditions and turnover are drastically reduced. Book a demo to see how Uprise can reduce mental health risk at your organization.