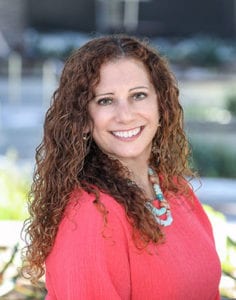 Uprise Health (formerly IBH Solutions) is pleased to announce Alison Dipilla, Chief Operating Officer, as a Top 25 Women Leaders in Consumer HealthTech by The 2021 Healthcare Technology Report. Alison is an accomplished healthcare executive and is responsible for Uprise Health operations and implementing and strengthening its patient-centered and individualized treatment approach to care for over 8 million members and their families across the United States.
Alison has over 25 years of experience and served in other executive roles  and brought her strong leadership skills and advanced knowledge of sales, systems, operations, and business strategy in healthcare insurance to her role with Uprise Health. In the first couple months with Uprise Health, Alison used her ability to translate business knowledge from her 25-year career at Humana into actionable tactics and lead her new team to work towards better aligning and streamlining Uprise Health processes and operations to meet its goal of delivering personalized and quality care to our members and their families.
At the onset of the pandemic in early 2020, Alison was instrumental in developing and executing a remote-based streamlined call center solution to link Uprise Health national provider branches to field calls so there was no disruption of service to patient care as the Uprise Health team moved to remote work as well.
As a strategic thinker who is motivated by opportunities and challenges, Alison led Uprise Health to a seamless remote-based transition and improved the average speed of calls answered for its members calls by about 5 seconds and there was no interruption to member care. While Uprise Health had a strong national provider network with telehealth options, there was an immediate need to credential more providers. Within a few weeks, Alison led a project team to develop new business opportunities with providers to create and implement a safe, secure, and compliant telehealth network to continue providing care to members that catered to their personal comfort level.
With digital expansion as one of the focal points of our technological strategic direction, Uprise Health has further evolved our digital mental health platform to serve as a full care navigation tool, integrating our care management, device integration, and mental health solutions to broaden and deepen our services, outcomes, and value. We will continue to use our data analytics platform to analyze, predict and engage member populations in specific ways to prevent high costs. We will use our digital engagement and practice level data capture platforms to analyze the effectiveness of treatment delivered in real-time, to match members to the best possible providers and provide dynamic feedback to those providers to help them optimize treatment.
Today, we are the go-to company for quality behavioral and health management services, technological innovation, health data analytics, and person-centered care.  We will continue to invest in combining the best of technology and clinical care and developing pioneering solutions that will help transform and better the lives of the populations we serve. Our goal is to optimize member outcomes, product innovation, our operations and enterprise value through a multi-pronged approach. Ensuring the delivery of evidence-based and quality-focused services that comply with URAC, Knox Keene (Uprise Health is licensed with the Department of Managed Health Care as a Specialized Health Care Service Plan and can offer plans with 3, 5, 6 or 8 visits), and other federal and state regulations will continue to be a focal point of our service delivery model.