This is the fourth and final in our series from Uprise Health leaders about creating workplaces that value mental health. This series explores the building blocks of culture and innovation, including shaping organizations that promote the mental health and wellbeing of their teams and clients.
Alison Dipila serves as Chief Operating Officer (COO) at Uprise Health. As COO, she leads the Clinical Team, National Claims, Call Center Operations, Human Resources and Provider Network Relations. She is an accomplished healthcare executive with over 25 years of experience. Alison oversaw Behavioral Health, EAP and Wellness programs at Humana, Inc. She was a leader in Commercial Sales along with Operations and Management at LifeSynch and ChoiceCare. Alison was recognized by D Magazine as an outstanding healthcare executive, and was awarded a Top 25 Women Leaders in HealthTech in June of this year. She has served on several non-profit boards, including the Japan America Society, and the Holocaust and Humanities Center in Cincinnati, OH.
Alison is responsible for all operations and implementing and strengthening infrastructure to ensure coverage and access to mental health in the workplace. At the beginning and throughout the pandemic, Alison was instrumental in developing, improving, and executing a remote based, streamlined call center to link all her organization's branches so there was no disruption of service to member care. She now leads the operational processes to support Uprise Health's mission of providing person centered digital mental health, EAP, wellness, chronic condition management, and substance abuse management services anytime, anywhere.
Alison brings a breadth of experience working across the medical, behavioral, and mental health industries. Throughout her career, she noticed the possibilities for integrating mental health into medical care. She believes connecting the dots between an individual's body, mind and spirit is critical to connecting with patients and enabling them to make lasting changes in their lives.
It is well known that physical and mental health are connected. Poor mental health is known to contribute to physical health complications such as heart disease, high blood pressure, weakened immune system, asthma, obesity, and gastronomical problems. More complex chronic conditions are likely to emerge when there is a prevalence of mental health issues and physical health risk factors.
In our fourth and final Mental Health Matters blog, we had the opportunity to speak with the Chief Operations Officer at Uprise Health, Alison Dipilla. Alison shares her insights as a leader for the clinical team and provider network on how innovation within clinical teams will revolutionize the way Uprise Health cares for members. Integration enables us to pursue a transformation in mental health care and it serves as another tool to keep us mentally and physically healthy no matter where we are on our health journey.
4 ways to improve care for the total person
Training in both mental health and chronic condition management
The traditional process of accessing support from an EAP provider often involves calling into a call center and getting a referral for a range of services. Alternatively, integrated care requires a point of contact trained in both mental health and chronic condition management.
"The people that employees connect with on their first interaction with an EAP provider need to be trained appropriately to recognize the signs of poor mental health," said Alison, "Not only that, but leaders and managers also need to be trained in mental health awareness so that they can guide employees to the appropriate services before symptoms worsen."
Care can be significantly improved by having this multifaceted understanding of health that encompasses the importance of both physical and mental health in treatment and recovery. When both leadership and EAP support are aware of this interaction, individuals have a better chance of getting the collaborative support when they need it.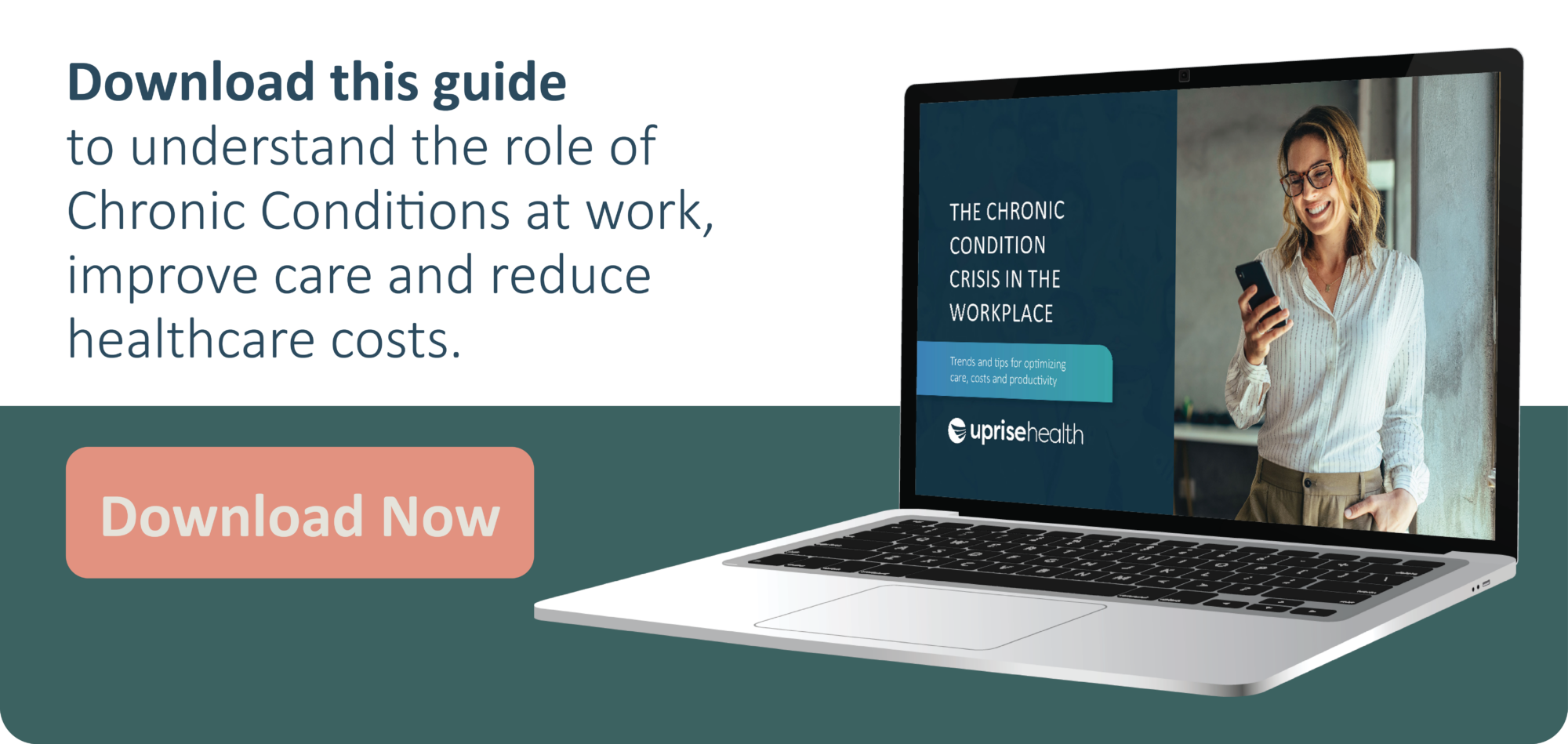 Flexibility to understand the presenting issue
It is a central tenet of mental health support to work with a member on what they personally identify as their issue. When considering the fundamental interaction between physical and mental health, practitioners must be skilled in understanding the presenting issue as well as underlying factors that may be interacting with symptoms and readiness to change.
"It is common for individuals to know that they have a physical health issue, as well as strategies they may rely on to overcome it," said Alison, "However, they may not always know that something is not right with their mental health."
It is up to the practitioner to identify any external factors that may be impacting an individual's physical or mental health. This requires knowledge of both mental health and chronic condition management, as well as knowing when to initiate a referral and do so effectively.
Personalization of care
Person-centered care is a promising approach for mental health treatment that focuses on the individual's goals, life circumstances and includes them in decision making. The personalization that person-centered care recommends is particularly important when an individual has a mental health and co-existing chronic condition. Patients actively participate in their own medical treatment in close cooperation with the health professionals. This care strategy is based on the belief that patient views, input, and experiences can help improve overall their health outcomes. One of the keyways is to involve the patient in their own health by improving the interactions between them and their healthcare providers, making care feel empathetic and compassionate, instead of transactional.
"It is very important to not only understand an individual's needs from a condition perspective, but also from an engagement perspective," said Alison, "A provider must have an awareness of the individual's readiness to change, social support and any other external factors. Care becomes integrated when an individual feels comfortable to open up in this way."
Workplace adjustments
When talking about the integration of care, it is also important to consider the work environment, psychological safety, occupational health, and psychosocial hazards that may have the potential to cause mental or physical harm. Psychosocial hazards are factors in the design or management of work that increase the risk of work-related stress.
"It is important for management to consider fitness for duty, specifically regarding suitability for a specific job role," said Alison, "In addition, considering work adjustments that may allow an individual to be successful in a role while controlling for psychosocial risk in the work environment."
Work adjustments are when factors in the work environment are modified in a way that mitigates identified risk. This can be done for individuals with chronic and mental health conditions where open communication and trust has been cultivated among teams.
Learn more about Uprise Health