This is the first of a series from Uprise Health leaders about creating workplaces that value mental health. Over the coming weeks, we will explore the building blocks of culture, including shaping organizations that promote the mental health and wellbeing of their teams.
Mike Nolte is a seasoned healthcare leader with a career spent at the intersection of technology and service delivery. Mike's career includes tenure in private equity-backed and public companies, as CEO of Signant Health, CEO of Influence Health, and President and COO of MedAssets. He also spent seven years at GE Healthcare, where he led several HCIT businesses. Mike's early career included time with McKinsey & Company and six years as a U.S. Army Officer. He holds a Master of Business Administration degree from The University of Chicago and a bachelor's degree from Notre Dame.
His breadth of experience, strategic insight, and proven track record align well with Uprise Health's goals of scaling its digitally enabled total person approach to behavioral health and care management. Mike joined Uprise Health – then IBH Solutions —  as Chief Executive Officer in May of 2021. Mike, throughout his career, maintains a passion for being a part of businesses that make a real difference in people's lives. The work of Uprise Health energizes him because he starts every day realizing that our effort doesn't matter just for some anonymous person. Instead, as he views it, he serves individuals that could just as easily be a friend or a family member.
Two sequential stressors impacted mental health around the time Mike started at IBH. The COVID-19 pandemic and a surge in substance abuse both created significant, in many ways unprecedented, demand for the kind of care that Uprise Health provides. The number of adults reporting symptoms of anxiety, stress, depression, substance use, and thoughts of suicide has nearly doubled compared to pre-pandemic estimates. Additionally, deaths from drug overdoses soared to more than 93,000 last year, a 30% increase from 2019. This staggering number reflects the pandemic's toll on efforts to slow the opioid fueled drug crisis in the U.S.
In our first Mental Health Matters blog, we had the opportunity to speak with the CEO of Uprise Health, Mike Nolte, about his insights and approach to leading change and building a distinctive culture while navigating a complex market environment.
Listen
One of the first steps in the process of prioritizing culture was to assess the current situation. Understanding the perception of leadership and the company across business functions, seniority, and legacy organizations proved critical.
The assessment process at Uprise Health included gathering quantitative and qualitative data that explored the team's needs, perceptions, and attitudes towards work. It provided insight into the opportunities and strengths of existing elements of culture.
"In our case, there were few commonalities in how people viewed and connected with the business," said Mike. "The one area that consistently stood out was the pride our team felt in making a difference in people's lives."
Finding that underlying message was essential, but there was more to do in Mike's view. "Because that passion was just one common thread, we also chose to focus on what the team wanted the business to be, rather than what it was."
Make it actionable
After understanding current perceptions, the focus shifted to using other aspects of the assessment to structure the cultural aspiration. What kind of work environment did the team want? How did they view work in the context of their lives? What did they need to be successful both personally and professionally?
"It's crucial to me to focus energy into simple beliefs that come from within the organization. Imposing an external view of what great culture looks like, whether it's from a book, another successful company, or some other source, doesn't achieve that," said Mike. "Great cultures feel personal, and they aren't always accompanied by visionary, elaborate language."
As an example, one area that the data highlighted was a lack of communication. Mike described how that translated to a cultural focal point. "One pivot for our culture at Uprise Health is over-communication. We believe that transparent, frequent, and authentic communication build trust with each other and with our customers."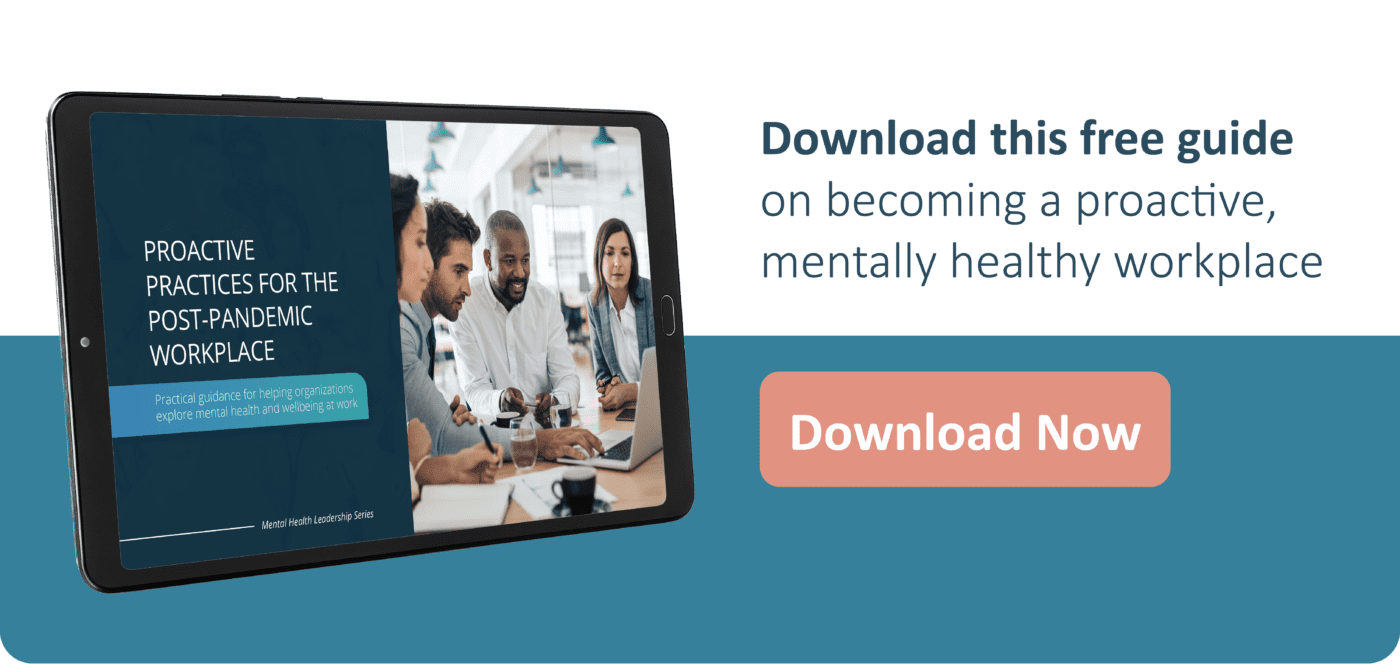 Capture visible momentum
While assessment and authenticity are essential to making culture real, ultimately, leaders must act and gain momentum.
"I knew demonstrating that Uprise Health is the place that we say it is was essential," said Mike. "We needed to be very clear about what is expected in the business and also clear that when an action or a situation is inconsistent, we should act."
Another pivot point for the Uprise Health culture is "simplify." Taking clear, tangible steps towards that goal was crucial to bringing it to life. "There was – really still is — significant variability in the way we worked, and we started tackling that immediately," said Mike. "It's a battle every business faces as it grows, and we felt that it was important to highlight simplicity internally as we changed the face of the company externally."
Demonstrate priorities
The idea of leading by example is nothing new, but another vital aspect of successful cultural change emanates from the actions of leaders. Setting and demonstrating priorities is one way to show personal commitment to the culture.
At Uprise Health, while teammates' passion for serving others is a significant thread throughout the culture, it can also lead to a mismatch in work-life expectations. Mike feels strongly about prioritizing personal wellbeing. "This industry has unique stressors, and I work hard to both communicate and demonstrate that. As much as I love what I do, I will always put my family and my health first over everything else."
There are many ways to create distinctive, powerful cultures. The work takes patience and consistency, and while there's still much work to do at Uprise Health, our journey started with listening to our teams and focusing on an authentic aspiration. It will always be a work in progress but using visible change to build momentum and demonstrating behaviors reflective of the culture help it to be tangible for our teams, customers, and members.
Learn more about Uprise Health